Our sponsors
We want to thank the companies that help us make OSDC.fr 2009
Bearstech

Company providing services and consultancy in open source, Bearstech is an innovative company specialised in open source sofwtares and high value in hosting, and system administration.
---
Fondation d'Entreprise Free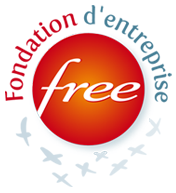 The "Fondation d'entreprise Free" aims to reduce the digital divide.

To this end, it helps disadvantaged people and agencies to access services and Internet technology and to develop all types of actions relating thereto.
In addition, it implements all projects related to OSS, including allowing its diffusion and access to individuals and entities listed above. It contributes by its mission to promote access to education, culture and recreation of the most poor. It could also organize or participate to events for the education of public and policy makers to the need to act to reduce the digital divide.
---
Easter-eggs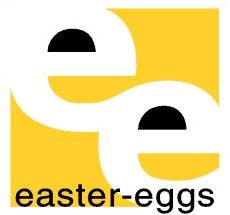 Easter-eggs is a Free Software company, founded in 1997, and entirely controlled by its employees (capital owned at 99%). They work in a transparent and democratic way (equal earnings and an employee = a vote). In 10 years, Easter-eggs became a financially viable company, with a well-known expertness in free solutions deployment, as well in system administration as in ad hoc solution developement.
---
rtgi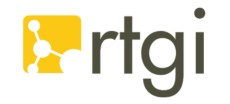 rtgi translate by networks, territories and geography of the information is a start-up that develops solutions for analyzing social media (blogs, forums, participating sites, social networks, micro-publications). rtgi offers its clients, agencies, research institutes, the portal before the social media to more closely monitor the conversations that take place there. It allows to monitor the image and reputation of any product, brand, service or person about news on all the communities of French influence from the web.
---
SkipOS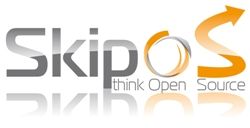 SkipOS rend possible aux entreprises et aux institutions de tirer avantage des solutions open source.
Agence experte en technologie open source, SkipOS accompagne de jeunes et dynamiques entreprises, PME, grands comptes et institutions dans l'adoption et le déploiement ou la refonte de leurs applicatifs web.
SkipOS, expert en consulting et intégration de solutions open source dispose d'un savoir-faire :
consulting open source
intégration de solutions open source
réalisation d'appels d'offres auprès des nos partenaires open source
Pôle conseil, agence media, SSLL, SkipOS accompagne ses clients dans la réalisation de projets CMS, portail, e-commerce, CRM et décisionnel open source.
---
Alixen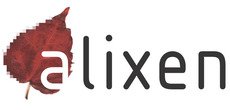 Alixen integrates and creates solutions based on free software. As an integrator, our areas of expertise include supervision, virtualisation, anti-spam and mail servers. We assure support and maintenance for the software we deploy.
As a software editor, our products are the groupware Mioga2 and Biblio-PAM, a library proxy.
---
Alter Way

Alter Way, Open Source integrator, provide 4 keys services: consulting (Alter Way Consulting), training (Anaska, Alter Way Formation), integration and professional services (Alter Way Solutions) and hosting with added value (Nexen, Alter Way Hosting).
Alter Way covers the main needs of IT: CMS, ECM, e-trade, CRM, business intelligence, job application, mailing, Systems and networks management. The result of the union, under the Alter Way brand, of its specialized emblematic teams, is that of a tender characterized by an industrial dimension and excellence.
Managed by its founders, Philippe Montargés and Véronique Torner, Alter Way provides a global and single solution to large enterprise, public sector and SMB.
Alter Way, It's a distinctive skill on the Free market and a robust partner at your side for a long time.
---
ESUG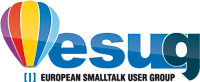 The European Smalltalk User Group (ESUG) is a non-profit user organization that supports all kinds of Smalltalk initiatives, especially free-open source ones that benefit the whole Smalltalk community.
The free open source book around Seaside http://book.seaside.st/ is one of the recent actions supported by ESUG.
Smalltalk is an object-oriented, dynamically-typed language with a simple syntax. Its main advantage comes from the fact that it is very consistent:
everything is an object: classes, methods, numbers, etc.
a small number of rules and no exception!
ESUG supports also Pharo a new open source Smalltalk http://www.pharo-project.org.
---
Cité des Sciences et de l'Industrie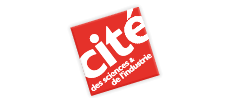 The City of Science and Industry was established by the Decree of 18 February 1985 amended in July 1998 and October 2004. The decree of 24 February 2006 was given a new status. This is a public national à caractère industriel et commercial (EPIC) under the supervision of the ministers responsible for culture and research. It was opened on 13 March 1986. The institution's mission is to "make available to all public scientific, technical and industrial, as well as present social issues related to their development. It contributes to the dissemination in France and abroad."
» http://www.cite-sciences.fr/
---
Technology provider
Ubicast

UbiCast offers intuitive, plug-and-broadcast semi-automated video production systems for corporate establishments, teaching institutions and music-related locations. UbiCast is the leader in tomorrow's computer-assisted filming solutions ; our technology allows users to cost-effectively create live or VoD content for Internet WebTV channels, using our single-manned or fully automated room-based appliances.
---
Media sponsors
Linux Magazine

Linux Magazine France, the French magazine 100% GNU/Linux. Each month providing the news of the Free Software world, reports and interviews, technical articles concerning system and network administration, development, graphics... and Perl. The technical reference of the French Linux world!
---
O'Reilly Media

O'Reilly Media spreads the knowledge of innovators through its books, online services, magazines, research, and conferences. Since 1978, O'Reilly has been a chronicler and catalyst of leading-edge development, homing in on the technology trends that really matter and galvanizing their adoption by amplifying "faint signals" from the alpha geeks who are creating the future. An active participant in the technology community, the company has a long history of advocacy, meme-making, and evangelism.
---
GymGlish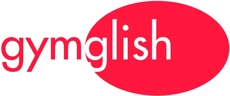 A personalized, daily English workout:
GymGlish is an innovative training program which uses an artificial intelligence engine to deliver daily, personalized, humorous English lessons by e-mail designed to improve and maintain the user's knowledge and command of English.

English lessons with GymGlish:
Every morning, an e-mail in English is sent to you with an assortment of linguistic activities in written and audio form. 10 minutes' worth of stories, dialogues, questions, 'mini-lessons' and reviews... English lessons with GymGlish are adapted to professional and personal needs.
---
Editions ENI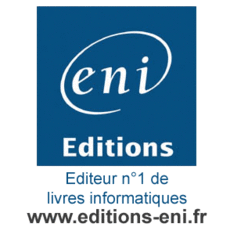 The information technology landscape is in perpetual evolution: software development, in particular, is a field which renews itself constantly. ENI occupies a position at the forefront of technical innovation and accompanies IT specialists throughout their initial training and the subsequent progression of their career. Our publications (reference manuals, expert studies, hands-on training, collections of exercises) cover a wide spectrum of interests and represent different approaches to training. Our books are written by trainers and/or consultants. Consult our monthly newsletter on www.editions-eni.fr.
---